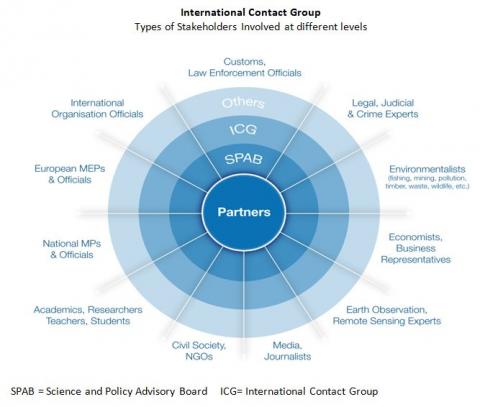 The EFFACE Forum on LinkedIn was created to share current news, opinions, documents and other links on the themes of the project. The Forum expanded the project reach to others in related fields to interact with EFFACE.
A series of EFFACE workshops were held over the course of the project to facilitate exchanges of information, ideas and strategies.  The workshops – that involved EFFACE partners and experts in various fields relating to environmental crime – focused on specific aspects of the project:
EFFACE workshop reports:
costs and impacts of environmental crime,
links between organized crime and environmental crime,  
the role of the criminal justice system in environmental crime 
legislative harmonisation and policy co-ordination

data and information management for more effective efforts
In addition, to effectively involve key stakeholders in the EFFACE Interactive Policy Analysis work, we compiled an EFFACE International Contact Group (ICG) that includes policy-makers and administrators, academics, environmentalists, economists, legal and judicial experts, NGOs and businesses who wish to more easily connect to join efforts or share information concerning environmental crime.  Participants are also able to interact on the European response to environmental crime and actively participate in the work of EFFACE.
The EFFACE Action Guide provides overviews on topics, initiatives and institutions.